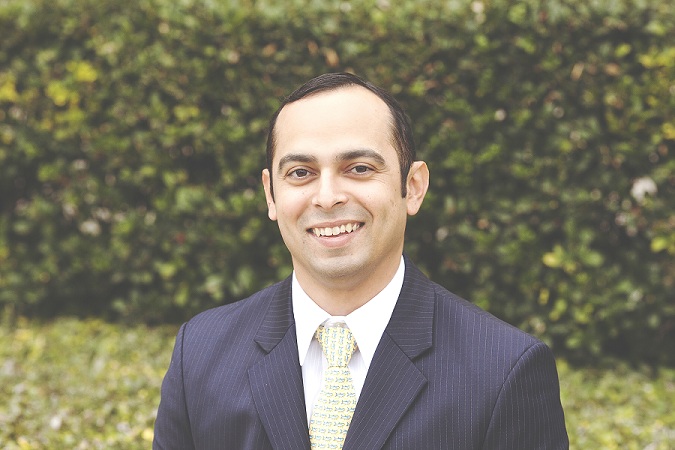 ATTORNEY ALEJANDRO GARCIA
Also known as Alex Garcia

Alex, a founding member of Garcia & Block, PLLC, is a Board Certified Immigration Attorney by the Texas Board of Legal Specialization. He is originally from San Antonio, Texas but has lived and traveled across the United States and Europe. He obtained his Bachelor of Arts Degree in History with a minor in Political Science from the University of Texas at San Antonio and his law degree from St. Mary's University School of Law and has been licensed to practice law in the state of Texas since 2010.
Alex began his legal career by clerking for the Honorable Judge Bruce Black in the United States District Court for the District of New Mexico. In doing so Alex gained rare and invaluable experience in learning how cases are analyzed and decided by judges.
After clerking, Alex joined the San Antonio-based Immigration law firm De Mott, McChesney, Curtright & Armendariz LLP. During his tenure at De Mott Alex worked in several areas including Deportation Defense before the Immigration Courts and the Board of Immigration Appeals, Immigration Bonds, Asylum, Family Based Immigration, Consular Processing, Waivers, VAWA, U-Visas, Citizenship, Special Immigrant Juvenile Visas, Deferred Action, Humanitarian Paroles, and military related immigration cases.
Alex has years of experience dealing with the government agencies that make up the United States of America's immigration system. He prides himself in assisting clients through the entire immigration process from start to finish.
In December 2012, Alex joined his wife, Meagan Block Garcia, and created Garcia & Block, PLLC. Prior to founding Garcia & Block, PLLC, Meagan already owned her own thriving family law practice in San Antonio. Alex and Meagan believe that together they can provide their clients with a higher level of service by working in conjunction with each other to carefully execute Immigration and Family Law cases to meet client objectives. Many times in Immigration and Family Law these two areas intertwine, and together Meagan and Alex have the expertise to make sure each aspect of your case is handled properly.
Alex is a member of the Texas Army National Guard where he serves as a reserve JAG Attorney. He is certified by the Judge Advocate General of the Army to perform duty as trial and defense counsel before general courts-martial. He is also a member of Phi Delta Phi, international legal fraternity. Alex's experience as a JAG Attorney helps him assist our military members with their unique immigration issues, taking advantage of special privileges afforded military members and their families.